DEC Region 9 Environmental Conservation Police 2014 Hunting Season Report
This report talks about the citations issued during the 2014 hunting season.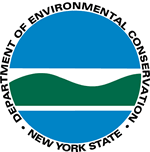 294 hunting-related enforcement actions, in addition to responding to approximately 430 calls for service.
The full press release can be found here: http://content.govdelivery.com/accounts/NYSDEC/bulletins/ef4b55
Region 9 covers Erie, Niagara, Wyoming, Chautauqua, Cattaraugus and Allegany counties.